A Field Guide to abstraction in the Muswellbrook Collections
11 September to 28 October 2023
The great acceptance of abstract art during the 1960s and beyond has been in part due to its beauty as decoration, and in part due to its ability to inhabit the very special space that exists between the representational and the non-representational – the space of becoming and falling apart. – Brad Franks
Curated by Dharug artist and former Muswellbrook gallery director, Brad Franks, 'A Field Guide to abstraction in the Muswellbrook Collections' draws upon abstract works held in the collections at Muswellbrook Regional Arts Centre – a contemporary collection of Australian art, grounded in abstraction from its inception.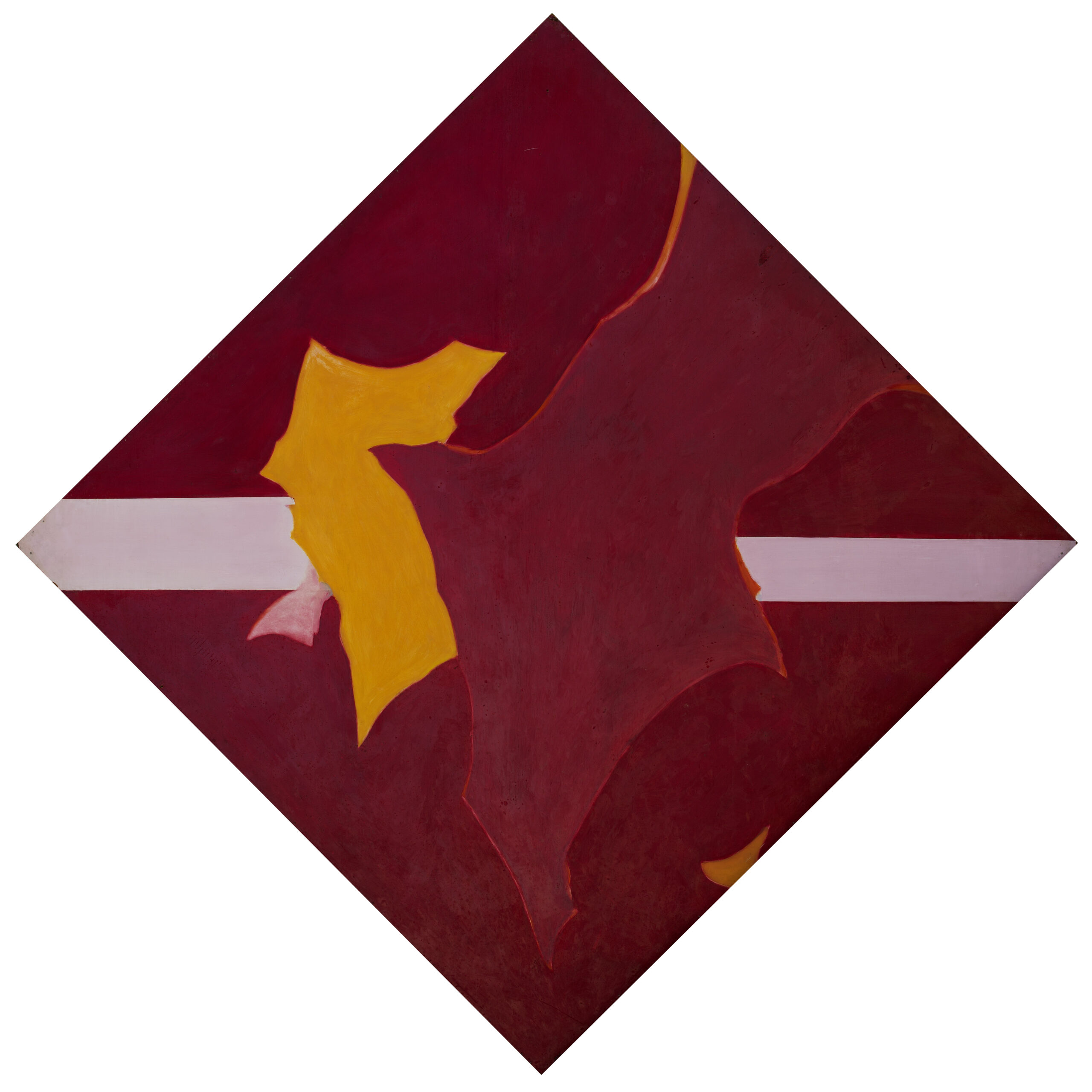 David Aspden, 'Red Diamond with Yellow' 1963, oil on hardboard, 172 x 172cm, Max Watters Collection, © Karen Aspden.
Nocturne: Prelude to the Night
11 September to 28 October 2023
From Muscle Creek to Karoola Park, carparks and laneways, photographers from Muswellbrook and District Camera Club explore the by-passed, the dark, sinister and mysterious Muswellbrook spaces within the hours of darkness. Following in the footsteps of the 2013 Artist in Residence Project 'Nocturne Muswellbrook' by Doug Spowart and Victoria Cooper, 'Nocturne: Prelude to the Night' reveals perhaps a more introspective view of Muswellbrook under the cover of nightfall – intimate and reflective.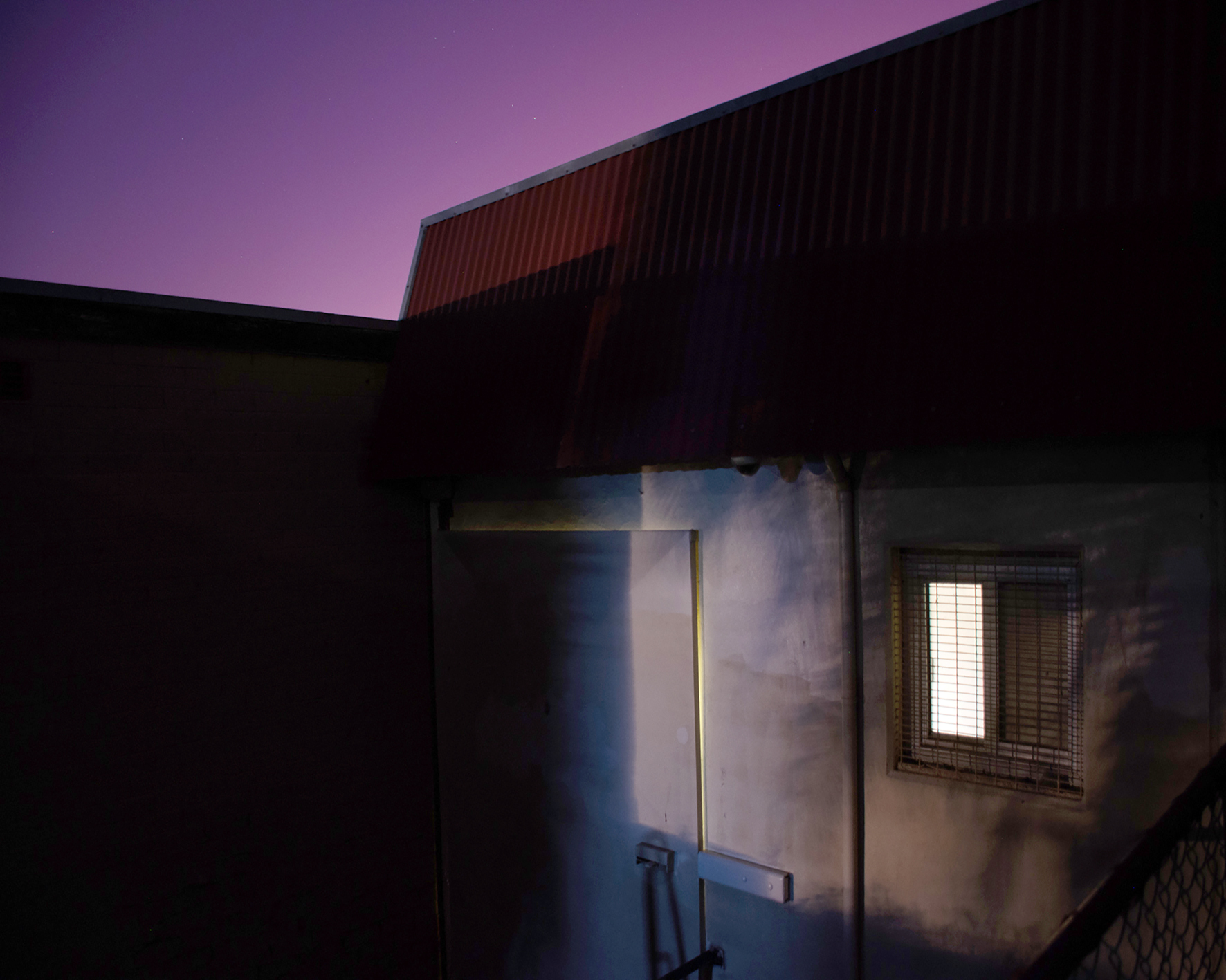 Bev Wilson, 'What is behind the window?' 2023, digital print.
Oh, the Places You'll Go!: Goodstart Early Learning, Muswellbrook
3 July to 28 October 2023
'You have brains in your head. You have feet in your shoes. You can steer yourself any direction you choose. You're on your own. And you know what you know. And YOU are the one who'll decide where to go…' – Dr. Seuss, 'Oh, the Places You'll Go!'
Inspired by the classic Dr Seuss book 'Oh, the Places You'll Go!', children from Goodstart Early Learning, Muswellbrook present a playful display of papier-mâché hot air balloons that explore the possibilities the future holds for each of them.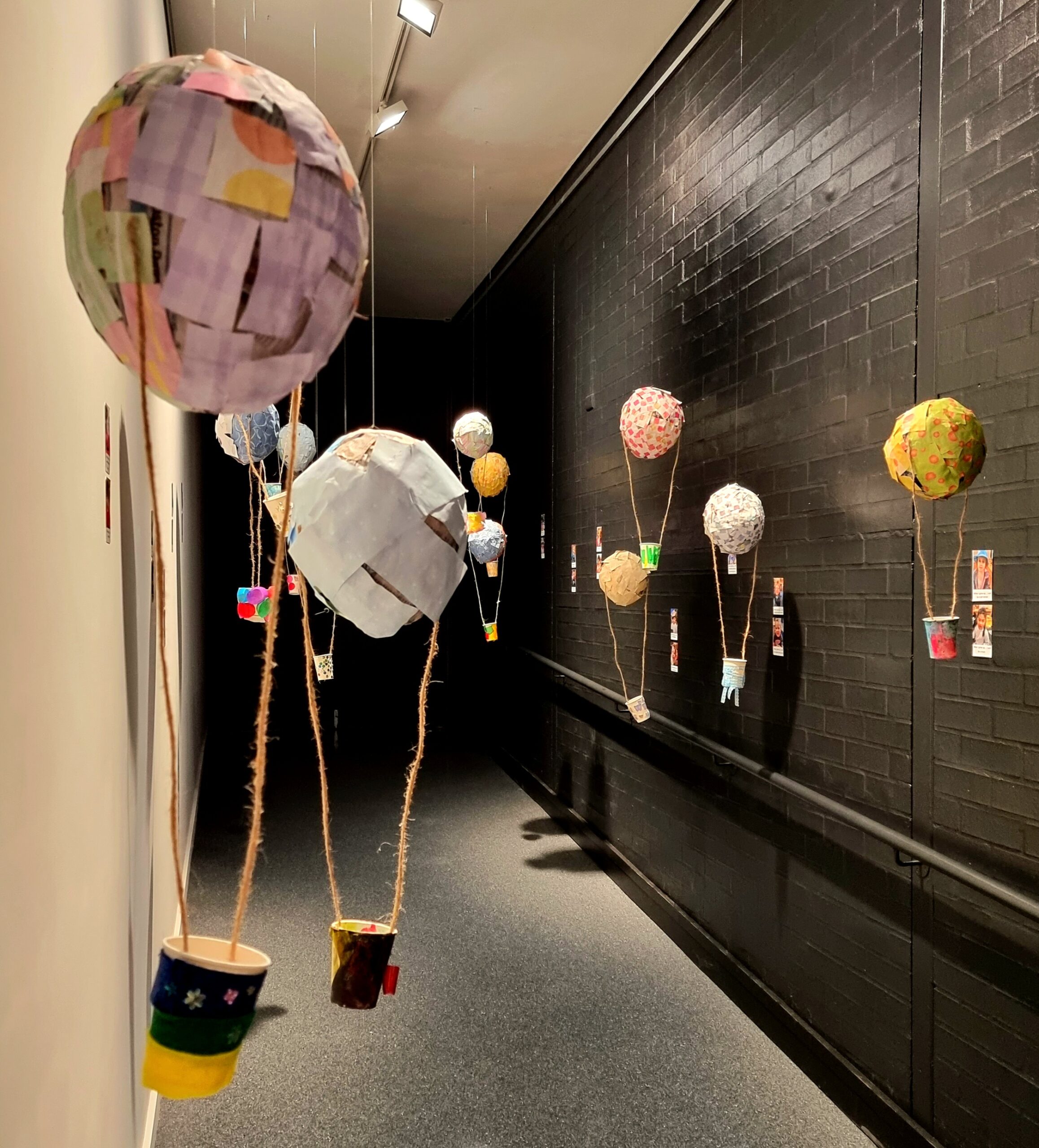 Flurries: Hanna Kay
3 July to 28 October 2023
'Flurries', a new series of works by artist Hanna Kay, derives its inspiration from seasonal cycles connected to natural processes of growth, decay, and regeneration.
'The cascading leaves and the swaying grasses in the artworks are an aesthetic expression of the tensions I observe in my immediate surroundings in the Upper Hunter Valley, and other parts of the country. They reflect the ambiguities that are innate to the working of the natural elements in particular as they are induced by breezes, by the dry and by the wet.' – Hanna Kay
With the use of tempera oils to create depth, Hanna Kay masterfully paints atmospheric and immersive artworks that reveal the often overlooked scenes of nature, inviting viewers to contemplate the subtlety of the their own environments.
Development of work supported by the Arts Upper Hunter Micro Grants Program and the NSW Government.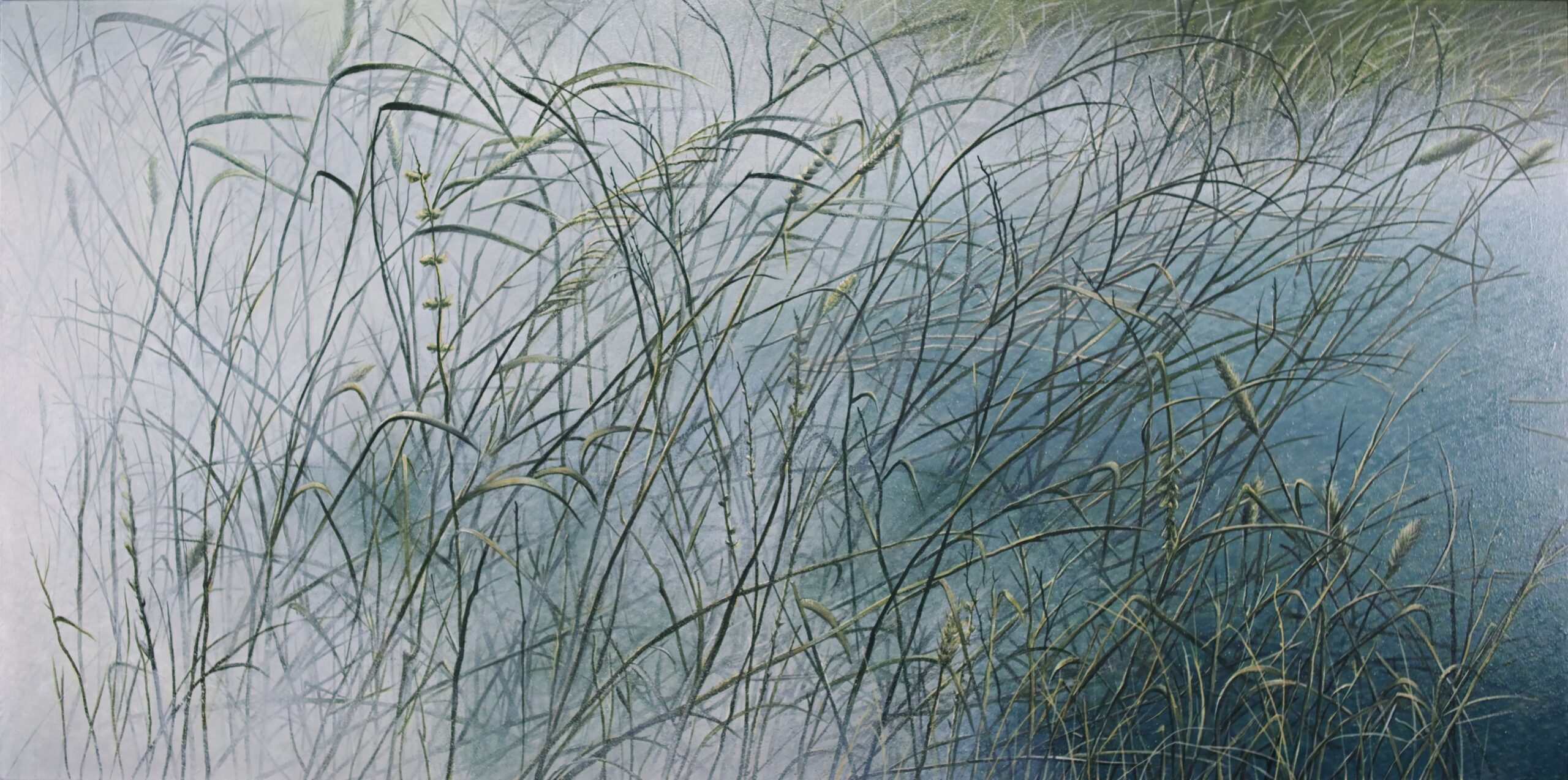 Hanna Kay, 'Flurry 1' 2023, oil and tempera on linen, 100 x 200cm.